Happy 4th to all our friends of the USA! And to celebrate this day, we have an exciting announcement! 
You see, we had first had the ramp sampled and ready for production in China. However, with a lot of digging (Crusoe loves digging) we found a great factory to produce it in the USA. So we are proud and excited to announce that the DoggoRamps will be officially 'Made in USA'.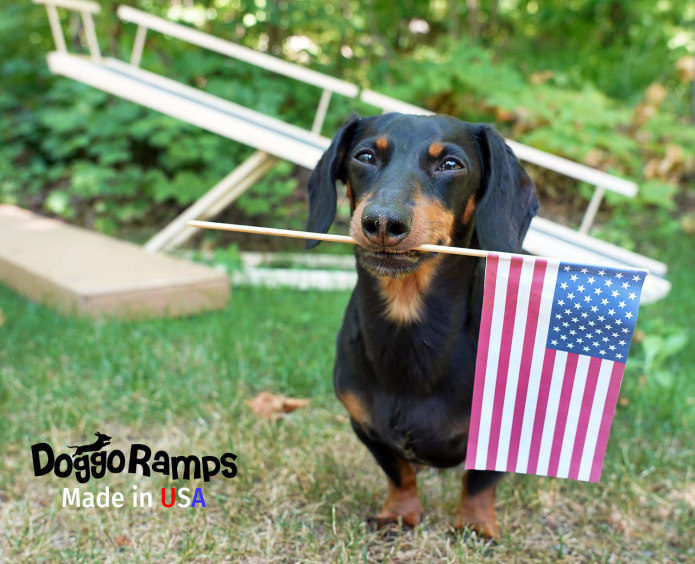 Our product cost is expectantly a little higher because of this, but we are happy to absorb that difference. 
In terms of timeline, we are still on course for our original expected delivery date of sometime in September. This could change, as there are variables in any production, but we will keep you updated all the time. And yes, we know and are aiming for "sooner is better"! 
Thanks all!
- Ryan and the DoggoRamps team